Drøbakfestivalen is a annual two-day music festival, playing host to a variety of artists, with its first event taking place June 2016 in the small picturesque seaside town of Drøbak by the Oslofjord, Norway.
Inspired by Drøbak's seaside location and hot summer days, we created a visual language thoroughly and intentionally nostalgic in tone, mixing candy colours, with music and beach resort-related imagery such as sunglasses, icecream, floaties. These are set within a modular grid-based system that provides visual variety and a practical flexibility that captures the breadth of the festival, and works well across a variety of print contexts and digital platforms.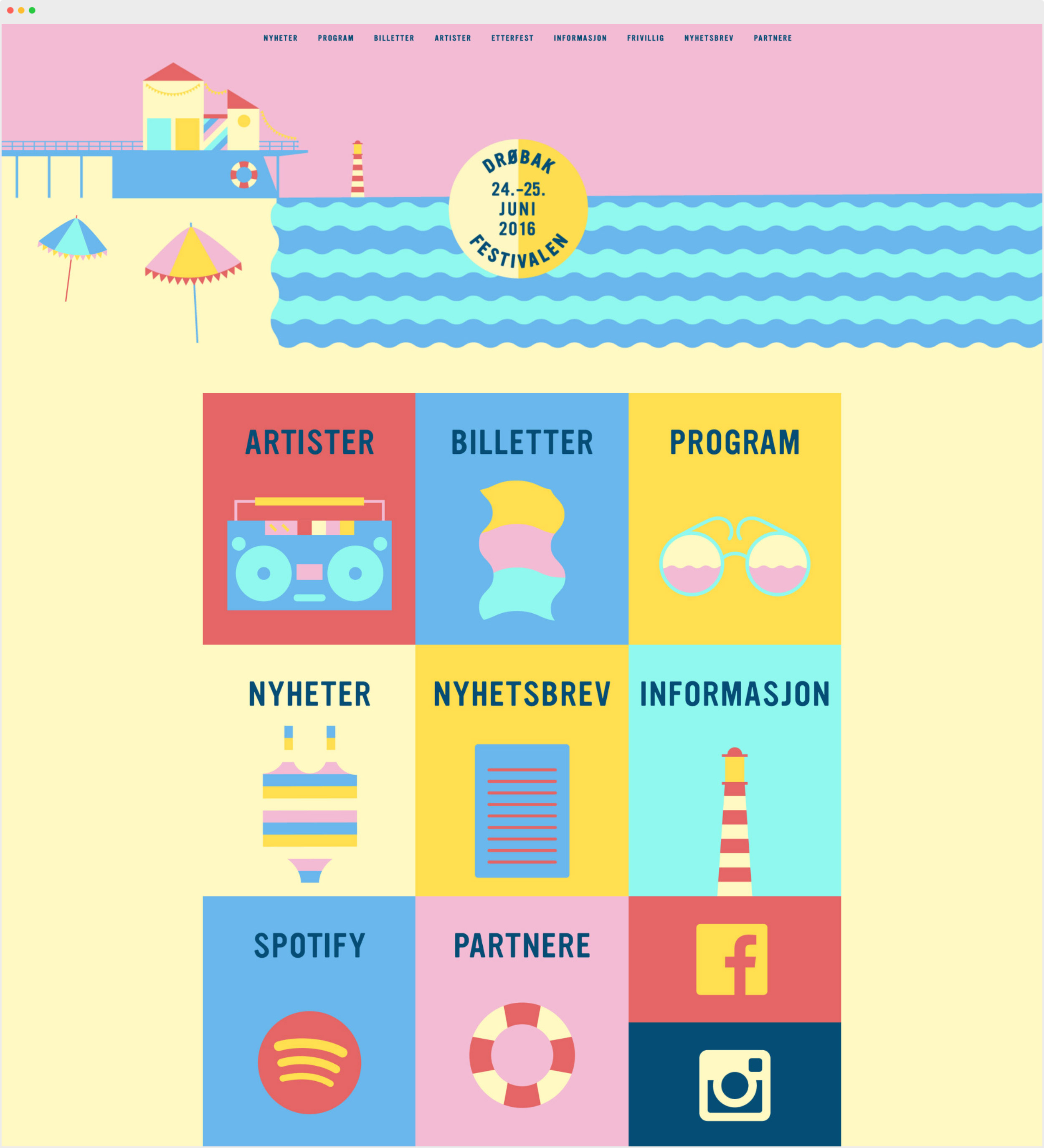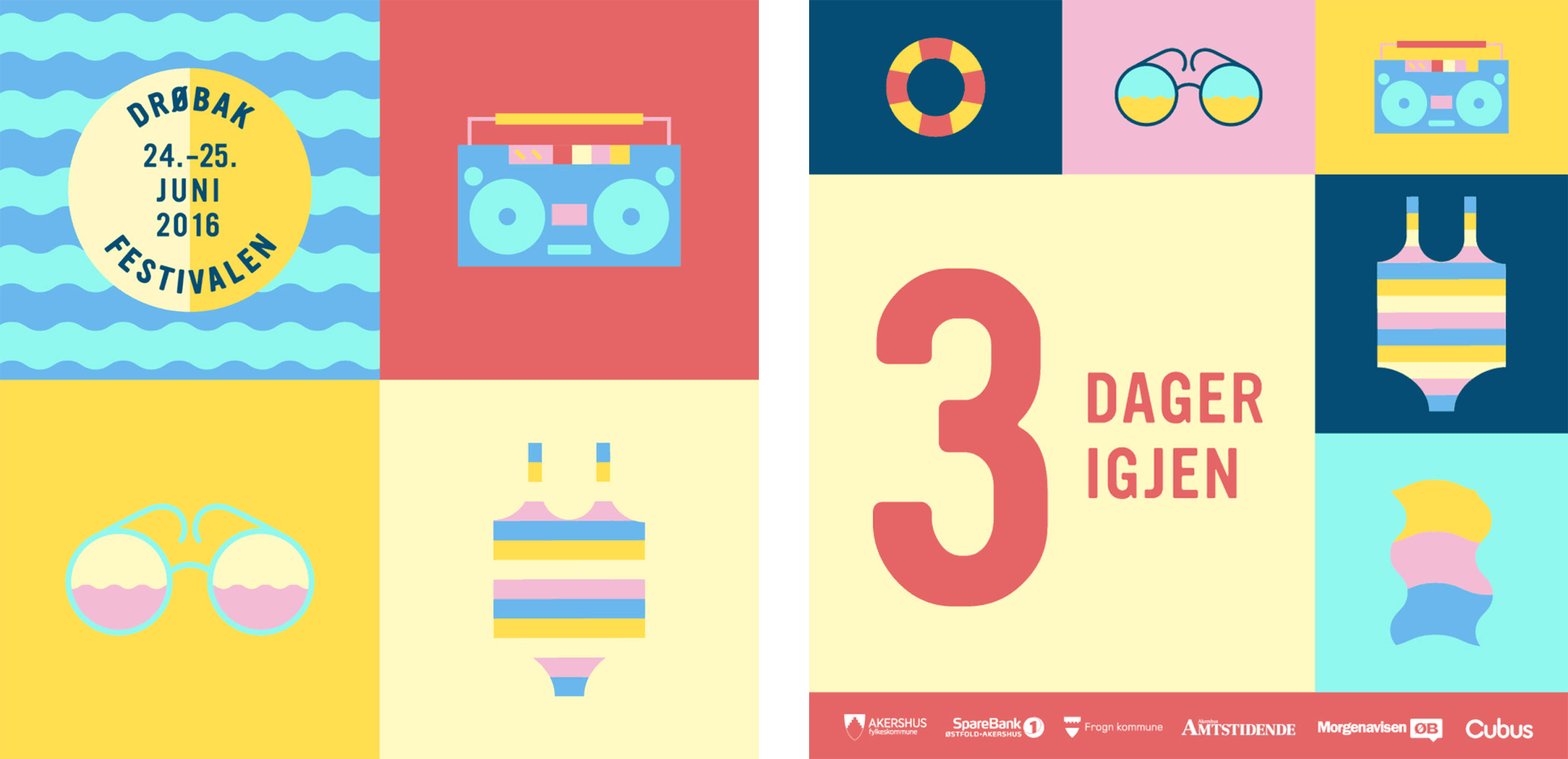 Work done at Commando Group with Eivind Molvær. Photo by Mona Ødegård. Video by HES.